Personal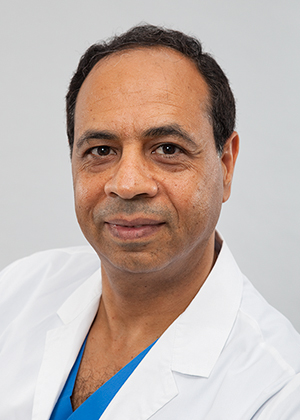 Gamal Abd El-Gawad, MD, PhD
Leg. läkare och Specialist i Allmänmedicin, (Sverige)
Ph.D Barnkirurgi, Sahlgrenska Akademin, Göteborg universitet (Sverige)
Specialist i Barnkirurgi (Bulgarien)
Ph.D Barnkirurgi, Sofia universitet (Bulgarien)
Specialist i Kirurgi med erfarenhet i plastikkirurgi (Egypt)
M.B., B.ch, Cairo university (Egypt) 

Dr Gamal jobbar även på Forskning och utveckling centrum (FOU) i Göteborg och Bohuslän. Är handledare för doktorander, ST-läkare och läkarstudenter på olika nivåer. Är medarbetare på olika forskningsprojekt inom allmänmedicin, barnkirurgi och endokrinologi.
Dr Gamal tillsammans med sina medarbetare har nyligen publicerat några artiklar om D-vitaminbrist hos Somaliska kvinnor som bor i Sverige.
Senaste artiklar:   2015-2018.
Vitamin D-binding protein in Somali women living in Sweden was low and unaffected by treatment. Demeke T, Gillstedt M, Osmancevic A, , , , Abd El-gawad G, Landin-Wilhelmsen K.

J Primary Care General Practice 2017 Volume 1, Issue 1, allied academies 2017

[Källa: User]

Comorbidity and Health related Quality of Life in Somali women living in Sweden. Demeke T, Osmancevic A, Gillstedt M, Krogstad A-L, Angesjö E, Sinclair H, Gamal Abd El-Gawad G, Krantz E, Trimpou P, Landin-Wilhelmsen K. :  Revised and resubmitted Scand J Prim Health care, 2018.
Doktorsavhandling (Ph.D. Theses):
Publikationer

: